Tyres for haymaking and horticultural machinery
Tyres in this area are suitable for horticultural activities such as ploughing, haymaking, harvesting and market gardening. We offer a range of high quality Vredestein tyres which we can supply at discounted prices. We keep good stocks of these items and we can dispatch throughout the UK & Ireland. Our grassland tyres are available in sizes from many sizes please see the items below for specific tyre information.
---
---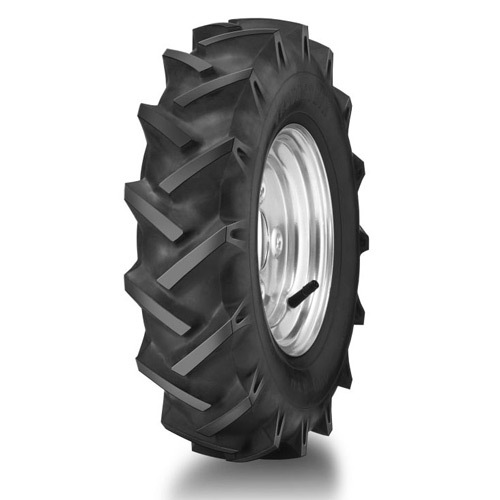 VREDESTEIN V76 THE IDEAL TRACTION TYRE FOR MARKET GARDENING.

Crop care is an important part of modern horticulture. Compact, one-axel machines, fitted with a plough, tiller or cultivator are the most frequently used tools and the V67 is designed with this work in mind. The traction tread and narrow cleats offer excellent grip and the shape of the tread cleats offer great self cleaning. The V67 is available in sizes for compact tractors and field equipment...
---
---
VREDESTEIN V64 & V64+ THE STANDARD FOR EFFICIENT HAY MAKING.



Tyres for hay making must be especially reliable, the special carcass construction of the V64 makes it virtually impenetrable by thorns or stones. The tyre has a flat contour for minimal rutting and good stability. The rounded shoulders offer good stability and minimal damage to the turf. The V64 is made in various sizes to cover a wide range of hay making machinery from single axel vehicles up to advanced equipment on 16 wheels and tandem axels....
---
---
VREDESTEIN V61 FOR PROFESSIONAL CULTIVATION MACHINERY.

The Vredestein V61 is a strong tyre with excellent stability and has been chosen by many renowned machine manufacturers as an original equipment product. The robust and open tread offers great stability and resistance to punctures. The tyre also has a relatively large contact area for minimal rutting and soil compaction. The V61 has a strong nylon construction ensuring a long life that you would expect from any Vredestein tyre....
---
---
VREDESTEIN V60 THE TYRE FOR GRASSLAND & HORTICULTURE.

The Vredestein V60 is made in smaller sizes for haymaking and horticultural machinery. The tyre has wide lateral grooves for good sideways stability. The rounded contour prevents turf damage and the tyre has a sturdy carcass for a long life....
---
---
VREDESTEIN V50 DESIGNED AS FURROW HEEL ON PLOUGHS.

The Vredestein V50 is an ideal as a depth wheel on ploughs because of it smooth contour. This smooth tread has excellent self cleaning properties and shakes off clinging earth easily. The V50 is also available in high ply-ratings for relatively heavy applications....
---
---
VREDESTEIN FLOTATION+ IDEAL FOR HEAVY DUYT WORK.

The ideal tyre for heavy duty work.
With its large load capacity at a relatively low tyre pressure, the Flotation+ is the ideal tyre for heavy-duty work. Its extra-wide and voluminous design makes the tyre...
---
---
The prices quoted in our turf tyre shop are inclusive of VAT and are for supply only.
Carriage charges will be automatically calculated at checkout, or can be seen in our
FAQ'S
.